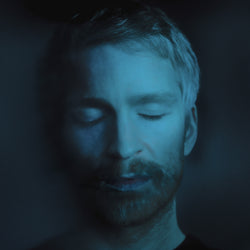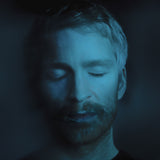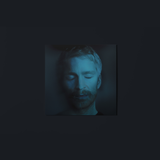 Some Kind Of Peace CD in reusable PVC sleeve
some kind of peace on LP/CD comes in a reusable PVC sleeve.
some kind of peace is Ólafur's most revealing and vulnerable work to date and features Bonobo, Josin and JFDR. Within, you'll find a self-confessed perfectionist grappling with the messier realities of everyday life: the possibilities of love, of settling down, and how to navigate all of that during a global pandemic (the album was half-written prior to lockdown, and completed at Arnalds' harbour studio in downtown Reykjavik). What's emerged on some kind of peace is a record about letting your guard down, and ultimately what it means to be alive.

some kind of peace is a journey of Ólafur's personal and creative growth, set against the backdrop of a chaotic world. You'll hear hints of those private experiences - sometimes even samples of the significant events themselves – woven into an album that is remarkable in its openness, and its beauty. Throughout Ólafur urges you to embrace all that life throws at you, and above all to react, and contemplate, to find your kind of peace.
1. Loom feat. Bonobo
2. Woven Song
3. Spiral 
4. Still / Sound
5. Back To The Sky feat. JDFR
6. Zero
7. New Grass
8. The Bottom Line feat. Josin
9. We Contain Multitudes
10. Undone
 I don't like the item. Can I return it for a refund or exchange?
Of course you can! We will refund your purchase with no questions asked if...
1. The goods are returned to us within 30 days of you having received them.
2. We receive the goods back in exactly the same condition they were when they were shipped, i.e.: unwashed and unworn, free of odours from pets or perfume, no make up stains.
3. Where applicable (including when sending from the UK) provide all relevant customs information and pay any duties in advance. Please note your return may not reach us without this!
Please include the original packing slip or your order number when sending anything back as well as a short note detailing whether you would like a refund or a replacement (i.e. other size). The later is subject to availability so we recommend checking whether the desired exchange item is in stock before initiating a return.
Shipping and handling expenses will be applied to the re-shipment. Shipping will not be refunded for returned items. Please take care that all customs and duties are pre-paid to ensure your return reaches us safely. We are not liable for items that do not reach us due to unpaid customs fees.
Please send your return to:
Bingo Merch GmbH
Webshop Returns
Naumburgerstr. 4
12057 Berlin
Germany
I received the wrong item!   /   My order came in bad condition!
Shit happens, we'll try our best make it right for you! If you have received the wrong item or your order arrived in unsatisfactory condition, we will send a replacement at our own expense and will take care of any return costs wherever applicable. Please use the contact form and tell us what went wrong. 
How soon will my order ship and how long will it be before I receive it?
We usually ship on the day your order is received or on the following day. If your order contains a pre-order item, the whole order will ship on the day the pre-ordered item becomes available.
Approximate delivery times with untracked shipping. Please note tracking will be considerably faster:

Within Germany: 2-3 business days
Within the EU: 5-15 business days*
Outside EU: 15-30 business days*

*We strongly recommend choosing the tracked option here due to the unpredictability of standard shipping caused by ongoing global logistical issues.
Is there a tracking number for my order?
We usually ship with standard post to keep the rates affordable. That means there's no tracking available.
Higher priced items or any order heavier than 2.000g will be shipped with DHL. In the case your order was shipped with DHL you'll receive a tracking link with your order confirmation. 
Please notice that tracking links only become activated after 24hrs in some cases. 
I haven't received my order!
Unfortunately, even the fine, qualified postal system loses a package now and again. If you have not received your package, we kindly ask you to let us know within 30 days (60 days for customers outside the EU) of your order date and we will credit your account or reship the item. Notices about undelivered goods received after the above time frames will not be considered for store credit or reshipment!
If your stuff does not arrive at your door within the delivery times listed above, please get in touch via our contact form.
What payment methods can I use?
We currently accept payment via credit card and Paypal. If you happen to live/be in Germany around the Berlin area, you can also swing by and pay in cash. Please notice however that we're not a retail store and don't have regular opening hours. So please get in touch before you plan to come here.
Will My Pre-order arrive on release day?
First off, we do everything in our power to ensure that you will! However with pre-orders we are reliant on external suppliers and labels sending all the stock to us in time. Rest assured though that as soon as we have items here, we will be working on shipping them out as fast as we can. Our aim is to ship them prior to release day so that you will have that record in your hands on the day it comes out! Also just be aware that if you include other items together with pre-order we will ship everything together when the pre-order is ready. 
Any other questions?
Feel free to get in touch.